Topline Stables offers quality English riding instruction to students of all levels.
Several coaches are available to suit your individual needs. Topline Stables is very pleased to have the following qualified coaches available for lessons in all of the equestrian disciplines including: Dressage, Show Jumping, Cross Country, Basic Equitation and Horsemanship.
Cancellation policy: A minimum of 12 hours notice is required. A cancellation fee of $30.00 will be charged for lessons that are missed or cancelled without prior notice.
Payment: Lessons must be paid for in full prior to the start of each lesson.
For more information about any of our lesson options please contact Sonya Campbell: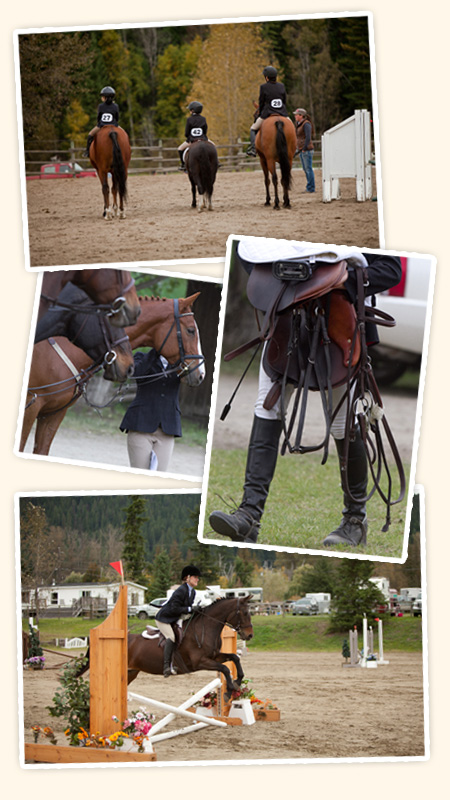 Do you love horses? Want to learn about horses and how to ride in a safe and friendly place? Topline Stables is now accepting registration for two new Introductory programs.
1. Introduction to Horsemanship Program
Topline offers two consecutive levels for enthusiastic beginner riders consisting of four weeks each. The Introduction to Horses and Horsemanship Program is a planned progression of horse handling, stable management and riding skills, with an emphasis on fun, safety and education. The program is designed to provide enthusiastic horse lovers with an opportunity for hands on experience.
Level
Cost
Level 1
Students will learn how to safely catch and lead their horse, groom, tack up, mount and dismount properly, apply the correct aids to make a horse go, stop and turn while being ridden in walk and trot, with instruction emphasis on balance, riding position and FUN!
$180
(4 lessons)
Level 2
Riders will continue to further advance their horsemanship and riding skills, working to improve balance and control in the walk and trot.
$180
(4 lessons)
Upon completion of the program or for riders that already have solid basics, private lessons may be arranged.
| | |
| --- | --- |
| Private Lesson: includes use of a lesson horse | $50 |
Required Riding Attire
All students must wear appropriate footwear at all times while working around and riding horses. Appropriate footwear is a hard-soled shoe with a proper heel. No tennis shoes or flip flops.
An ASTM-SEI Certified Riding Helmet must be worn at all times when mounted
Riders must wear a long or short sleeve shirt that covers the shoulders
Long pants suitable for riding or breeches/jodhpurs
Optional items include chaps or half-chaps & gloves
*Helmets available for rent $5/lesson
2. Junior Groom (Ages 11-15)
Learn practical skills required to successfully pursue a career in the equestrian industry.
Learn advanced skills such as nutrition, grooming for competition, leg care, lunging, horse handling and more with an Elite performance horse barn manager, Olympian apprentice and trained NCCP coach.
Sessions
Cost
4 weekly 1.5 hour sessions. Groups up to 4 students.
$100/student
*Mounted riding lessons not included.